EuroDIG in Sofia has started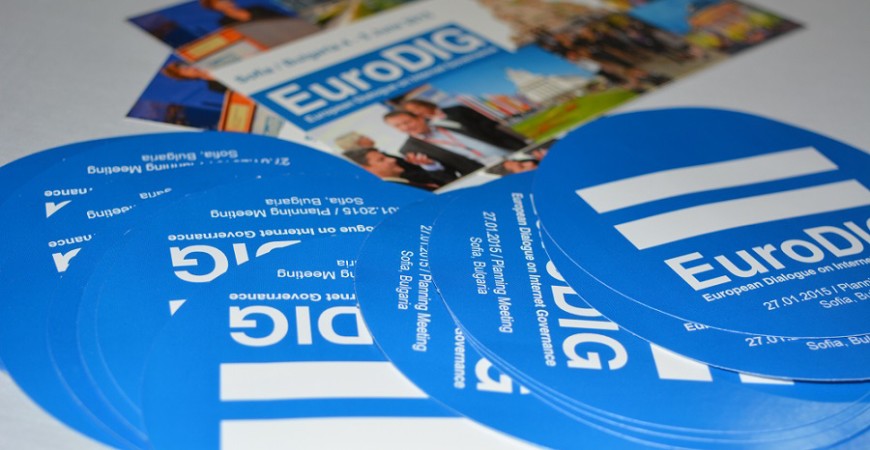 On January 27 in Sofia, Bulgaria was held the official EuroDIG 2015 Planning Meeting. Over 50 VIPs from around the world and dozens more through the video streaming have discussed and selected the most important topics to take part in the agenda of this year's EuroDIG.
As we mentioned in our previous post about the event, EuroDIG is a process with the key objectives discussing and sieving of the most important of the year issues related to Internet and Internet Governance, where each of you can participate.
At the meeting last Tuesday has been summarized the main topic suggestions for EuroDIG 2015 as they came out of the call for proposals in the following areas:
Innovation and economic development (21 proposals)
Human rights (17 proposals)
Accessibility (15 proposals)
Participation in IG policy making (10 proposals)
Security (3 proposals)
Media in the digital age (3 proposals)
Internationalized domain names IDN (2 proposals)
You can see each issue as well as it is still not too late to VOTE for YOUR FAVORITE online at: http://www.eurodig.org/
Moreover, it was taken the decision one day before EuroDIG (on 03.06.2021) at the same place (Kempinski Hotel Zografski) to be held for the first time the South Eastern European Round Table. The purpose of this preliminary event is to awaken interest in the issues related to Internet Governance, among SEE representatives from different backgrounds (government, academic, business, media, society, etc.), To motivate them to participate in such processes Internet management related topics concerning the problems of the area.
Each year EuroDIG has a different slogan. Just that day was the time to be choosen the most appropriate one for this year. After being proposed over 10 ideas and each of the participants voted for their favorite one, for a slogan of EuroDIG 2015 was elected: "Shaping the Internet together!".
So let's shape the Internet together, let us dare to act, to give our votes, because on EuroDIG they will be heard. Come and participate in the process!