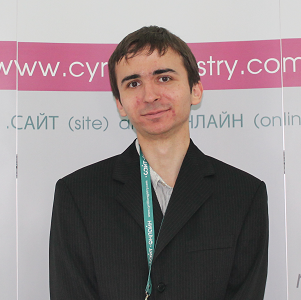 Iliya  is the Chairman of Executive Committee of  of the Swiss Association CORE and a general coordinator of its latest project - Cyrillic domains .САЙТ and .ОНЛАЙН.
In the IT field Iliya is more than 14 years. He worked as a freelancer for  various software projects, including including the first distribution of  Linux in Bulgaria. For seven years he is working exclusively in the  field of he Internet domains.
In 2007, he created the project for the first Bulgarian Cyrillic domain .бг that due to various circumstances was rejected several times and  even now awaits final assessment within the year.
Iliya  organizes "Domain Forum", the first of its kind in the Balkans event  entirely related to domains. Speakers from around the world come to  Bulgaria to present the hottest world news on the Internet and new  top-level domains.
Interesting about him:  Iliya is really dedicated to his work but he always find time for  travelling, searching for new gadgets on the Internet and following the latest interesting world news.