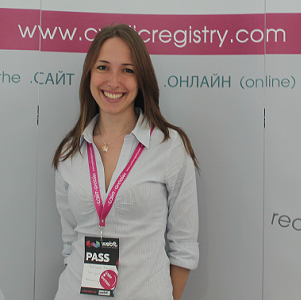 Tetiana is a qualified ecologist from Ukraine, but since she lives in Bulgaria she is engaged in marketing in various fields. Tania worked as a marketing specialist for a construction company, after that deals with the promotion of one of the Russia's major food chains, and from a few months ago she assist for the marketing of the new domains in Cyrillic .САЙТ and .ОНЛАЙН in the Swiss association CORE.
The Russian and Ukrainian are Tetiana's mother languages. That helps her to be in the shoes of our clients from these both countries and lead direct communication with them.
She loves to travel, meeting new people and learn.