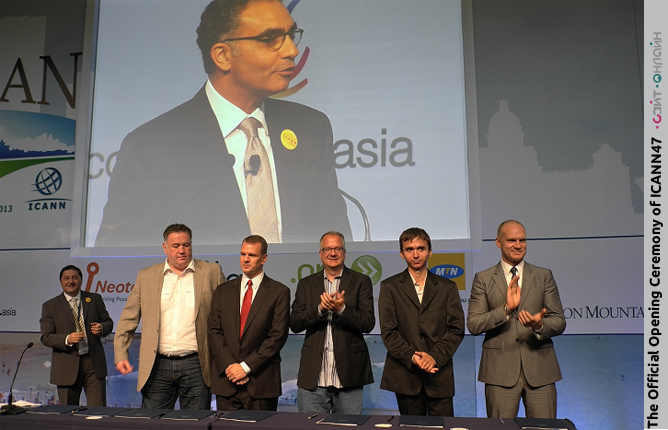 On the Opening ceremony of the 47th ICANN Meeting in Durban yesterday it was officially given life to the new Cyrillic domains .САЙТ and .ОНЛАЙН!
The Chair of the CORE Association ExCom, Mr. Iliya Bazlyankov, was along the first representatives of registries and registrars, who signed one of the FIRST CONTRACTS for NEW Domains in the world with ICANN. He was accompanied with Adrian Kinderis (CEO of ARI Registry Services), who signed the Registry Agreement for the new domain "WEB" in Arabic, and Paul Stahura (CEO of Donuts), who signed the contract for the new IDN "Game" in Chinese.
The TLDs .сайт and .онлайн will facilitate the creation of web content that is easily accessible for reading and for understanding from Internet users working with native Cyrillic scripts.
This historic moment marks the beginning of whole new STEP in the evolution of Internet!